Terri™ Minimalist Barefoot Sock Shoes for Women | Non Slip Shoes | Multi-Purpose & Ultra Portable
EXACTLY WHAT YOU'VE BEEN SEARCHING FOR!
#1 PRODUCT DETAILS
SUPERSOFT™ tech offers more orthopedic plus 0.3 inch cushion sole to create X3 comfort, softness and flexibility than normal shoes for your feet when walking, shopping and driving all day.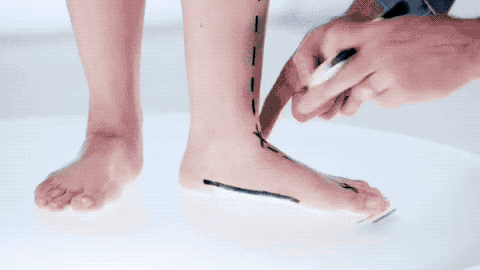 Arch support EVA midsole

Anti slip outsole

Top-notch knit mesh

Extra Bunion Comfort
Anti-slip sole made of high-quality material, light and durable.
Thickened sole and breathable insoles with shock absorption performance, protect your feet from stepping on rock and stone.
#2 BENEFITS
✅ Decrease pressure on your feet
✅ Distribute your weight naturally
✅ Decrease foot/toe pain in any movement
#3 Comfortable Feeling
Fast draining upper with cross ventilation, give excellent flexibility and comfort.
#4 Easy on & off
Stretchy collar design is convenient to wear and take off. Lightweight and portable. Sock uppers ensures ultra freedom, moisture-wicking and durability.
Occasions
This minimalist sock shoes are the perfect alternative to the skin shoes, yoga shoes, barefoot shoes, running shoes, travel and driving shoes, finger and toe shoes, or even water shoes. The shoes are suitable for gym, yoga, cycling, jogging, walking, fishing and driving.
EASY SIZING
NOTE: Please mind the size chart to choose your right size before buying.
Paypal and Credit Card Payments Accepted
Please find our privacy policy here
Orders will be processed within 2-5 days and delivering time varies based on location. Please refer to our Shipping Poilicy for specific estimated shipping time.